Pioneered by the Bishop of St Germans, The Right Rev'd Chris Goldsmith in 2017, the Cornish Celtic Way is a pilgrimage route of 125 miles from St. Germans to St. Michael's Mount and passes the door of Talland Church.
Taking in the beautiful Cornish countryside and including The Saints' Way, St. Michael's Way and over 60 miles of the South-West Coastal Footpath the complete route can be walked in about two weeks. The 16 individual sections could also be completed over a period of time and at your own pace.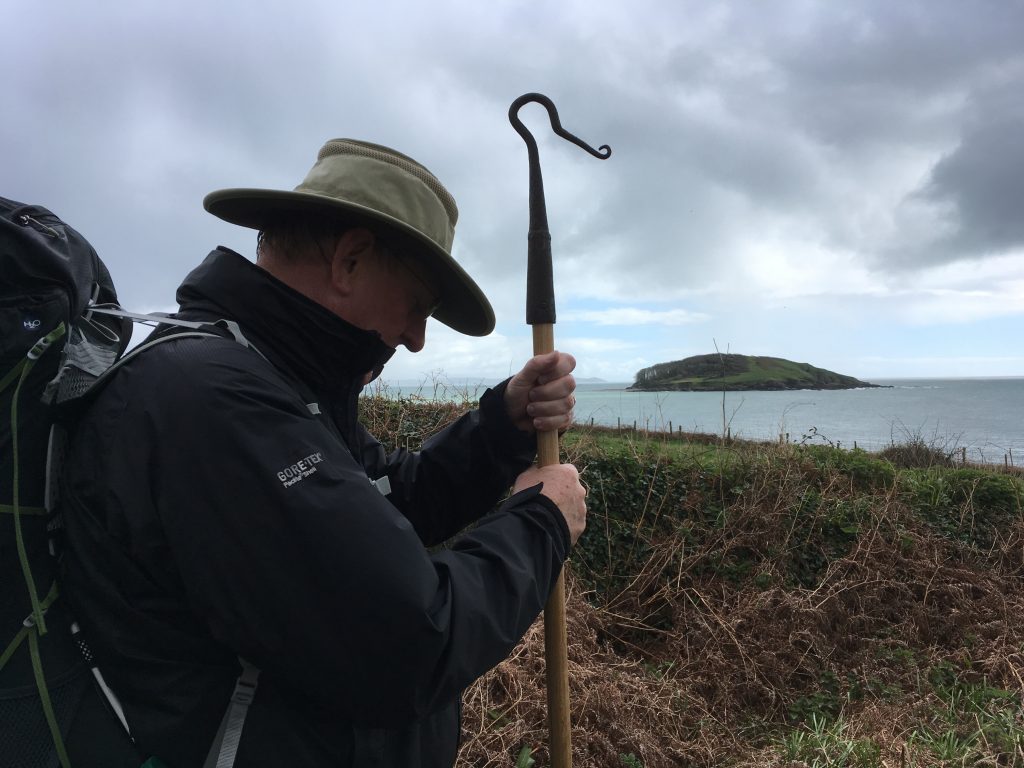 Talland Church lies halfway between the Looe to Polperro section. Starting at St. Nicholas Church in West Looe walk along the seafront, passing Nelson the seal and onto the road which leads to the coast path across open land. With Looe Island on your left and the remains of Lammana Chapel to the right follow the coast path until just before Talland Bay. Take a right off the coast path and you will find Talland Church nestled in the brow of the hill.
To complete this section return to the footpath and continue your walk following the way markers around the coast to the picturesque fishing village of Polperro.
The Talland Church stamp for the Cornish Celtic Way Passport has been designed to represent elements from our Parish and Church.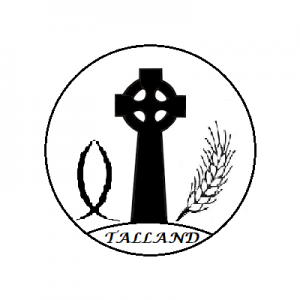 Tal- Lan means "holy place on a hill" in Cornish so we have placed the Celtic Cross on a curve and the fish and barley recognize the fact that Talland Parish is a rural community with strong fishing and farming links.
Taken as a whole the design symbolizes the Sermon on the Mount (fishes and loaves) and brings in a religious aspect celebrating those early pilgrim Saints who spread the word throughout Cornwall.
The sign of the fish also represents a Christian symbol. It is said that during the persecution of the early church a Christian meeting someone new would draw a single arc in the sand. If the other person was also a Christian he or she would complete the drawing of a fish with a second arc.
So, with a design encompassing such strong symbolic meanings we hope that the Talland Stamp will be "one to get".
The stamp is currently located at the back of the Church in a little plastic box. We will find a more permanent home in the covered porch adjoining the Church to the Tower so it can be accessed at all times.

For more information about The Way follow this link Cornish Celtic Way​