Weddings at Talland Church
SPECIAL DAY, SPECIAL PLACE, SPECIAL WEDDING and a church wedding will add a spiritual dimension to your marriage. It is a ceremony that bonds you in front of your family & friends, and in the eyes of God as well. If you are considering a Church Wedding we believe Talland Church, with its beautiful setting on the South Cornish Coast, availability of organist and a peel of six bells makes it an ideal location for your special day.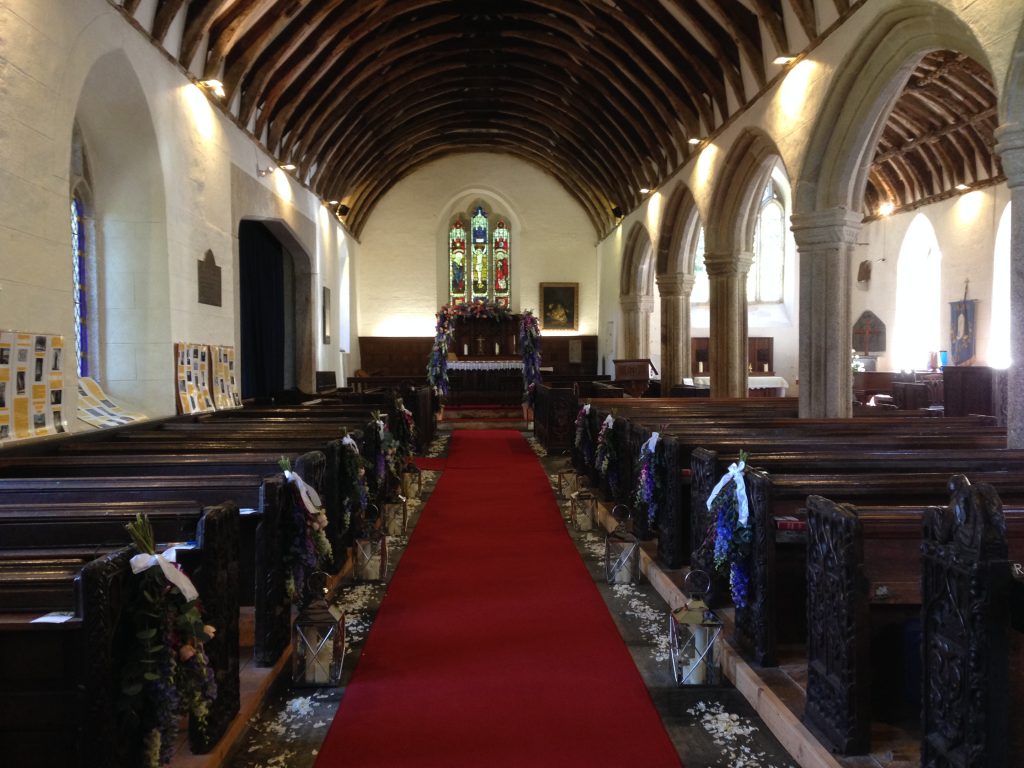 Talland Parish Church offers a perfect setting for your wedding. There are a number of outstanding reception venues in the locality and we can connect you to a selection of florists, photographers, transport providers, hairdressers and accommodation providers.
To be married here you don`t necessarily have to be resident in the parish of Talland.
You might have a qualifying connection in that a family member is a parishioner or your parents or grandparents were married in the church or you or a family member was baptised here.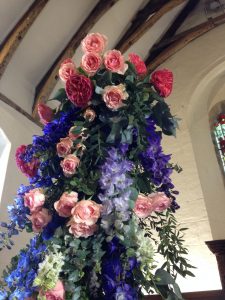 However if you reside in the parish for eight nights it should be possible to marry you at Talland. Again if you attend worship here on 6 occasions in a sixth month period again this should qualify you. Almost anyone is now able to marry at Talland Church if you desire.
Please call 07399563440 to talk over your wedding plans and eligibility to marry at Talland. You don't necessarily have to reside in the Parish. It's never too soon to contact us.